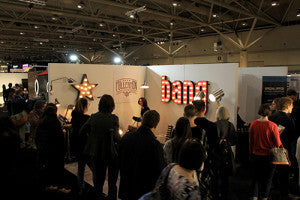 Following our participation in the IDS 2016 exhibition we received a lot of great feedback...
Some pictures of our booth were featured on a couple of lifestyle blogs across the city: Homedit, Livin' Life with Style, NataliaStyle, where.ca
And we were invited to showcase our items on the Cityline home day edition. Brian Gluckstein discussed our products, as well as other pieces from great breakout designers at the Interior Design Show. Check out the full episode here.
Cityline Home Show - Bran Glukstein Discussing Adam Fullerton
Adam Fullerton