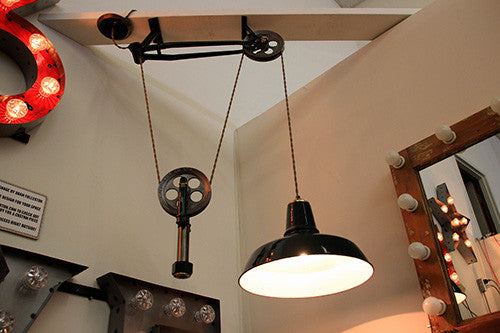 We're proud to be leading the Upcycling trend with high quality, sophisticated products. It's exciting to see the movement picking up steam in Toronto. Here are some folks who have recently featured our work.
We love scoping out design blogs for inspiration and trends. Houseporn.ca is a favourite that we return to for inspiration from other Canadian designers and manufacturers. Apparently the affection goes both ways as houseporn recently published a lovely feature on our product line. We couldn't be more thrilled to rank among their selected designs, thanks houseporn! Check out the full post here.
It's no secret that our light industrial aesthetic is perfect for any Toronto Loft space, luckily the folks at Mr. Loft think so too. Take a look at Mr Loft's recommendations for loft design in 2016 and while you're there you can scout out some of the coolest places to live in the city. Thanks for the shoutout Mr. Loft.
And our friends at Furnex wrote a blog post about our beginnings and our products that customers can expect to find through their platform. The burgeoning online community for upscale furniture resale has taken off in the last few months and we are proud to have been one of the first re-sellers on the site, which is chalk-full of quality finds. Check out their blog for spotlights on new vendors, and of course to read up on our encounter with charming co-founder Francis Ayling!
Continue reading